President's Message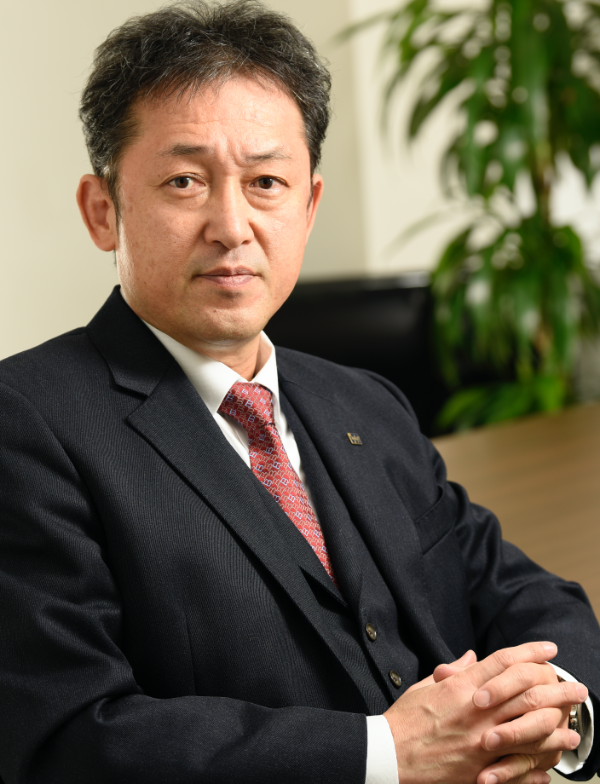 Since our founding in 1963, we, Watertech Corporation, Ltd., have contributed to society and have grown as a company by building a track record predominantly in the public works water supply market under our corporate vision of "contributing to society through water."
We provide the water supply market with products developed in-house that incorporate our know-how gained from our wealth of experience. In construction, we make unique proposals that take advantage of not only our water purification equipment but also our vast track record of all water production processes from the intake of water to drainage. When it comes to the management and maintenance of facilities, we aim to ensure that your facility can be used efficiently over many years by utilizing our strength that we understand our existing products better than anyone else.
This is all founded on our experience and track record we have built over the years, and the advancement of our experience and track record has been supported by our desire to wait hand and foot to contribute to our customers.
Currently, the water supply business in Japan faces many challenges due to the declining population and so on, and thus measures to tackle these issues are urgently needed. We will incorporate the latest technology to the knowledge we have accumulated to date, and to ensure that we can carry on contributing to the water business and society by shouldering safe and environmentally friendly water production, all our staff here at Watertech will continue to work together in good faith while keeping the debt of gratitude we owe to all our customers close to our hearts.
President

Details of Business Activities
Design, development, construction, sales, and maintenance of various treatment facilities such as water supply and sewerage equipments, industrial water supplies, and agricultural water supplies
Operation and management of water purification plants
Survey, inspection, and rehabilitation work of water supply facilities
Design and Construction:

[Water treatment facilities and equipment]
Filtration equipments, ultraviolet treatment equipments, membrane filtration equipments, chemical injection pumps, automatic water quality measuring equipment, water quality meters

Sales:

[Water treatment facilities and equipment]
Filtration equipments, ultraviolet treatment equipments, membrane filtration equipments, chemical infusion pumps, automatic water quality measuring equipments, water quality meters, water treatment chemicals

Maintenance of water treatment facilities and operation and management of water purification plants
Survey, inspection, and rehabilitation work of water supply and sewage equipments, industrial water supplies, agricultural water supplies, telecommunications, electric power, and gas facilities
Company Profile
| | |
| --- | --- |
| Company Name | Watertech Corporation, Ltd. |
| Establishment | March 22, 1963 |
| Location | Nakanokosan Bldg. 3-16-1, Shibaura, Minato-ku, Tokyo |
| Phone No. | +81-3-3456-0785 (Main line) |
| Location of Offices | Sapporo, Sendai, Niigata, Nagano, Nagoya, Osaka, Hiroshima, Takamatsu, Fukuoka, Miyazaki, Kagoshima, Okinawa |